Ideas and tips on how to furnish a small apartment
Each of us is unique and we bring this uniqueness to everything we come into contact with. When furnishing any interior, we take into account not only its layout possibilities and technical parameters, but also bring the individuality of its owner into it. At first glance, it may seem those small apartments are worse off compared to large spacious rooms. In practice, however, we can also create a pleasant place from a small apartment with creative elements and imaginative design solutions. 
The secret of furnishing a small apartment
The secret of furnishing a small apartment lies in the perfect optical design and efficient spatial arrangement, while the irreplaceable ingredients are the lifestyle and charisma of its owner. We usually try to visually enlarge a small apartment by using light colours, placing mirrors, or other furniture with translucent elements. The floors make up a large part of the total area of ​​the property, so I prefer light tones when choosing them. However, if the windows in the apartment are large enough, you can experiment with darker shades.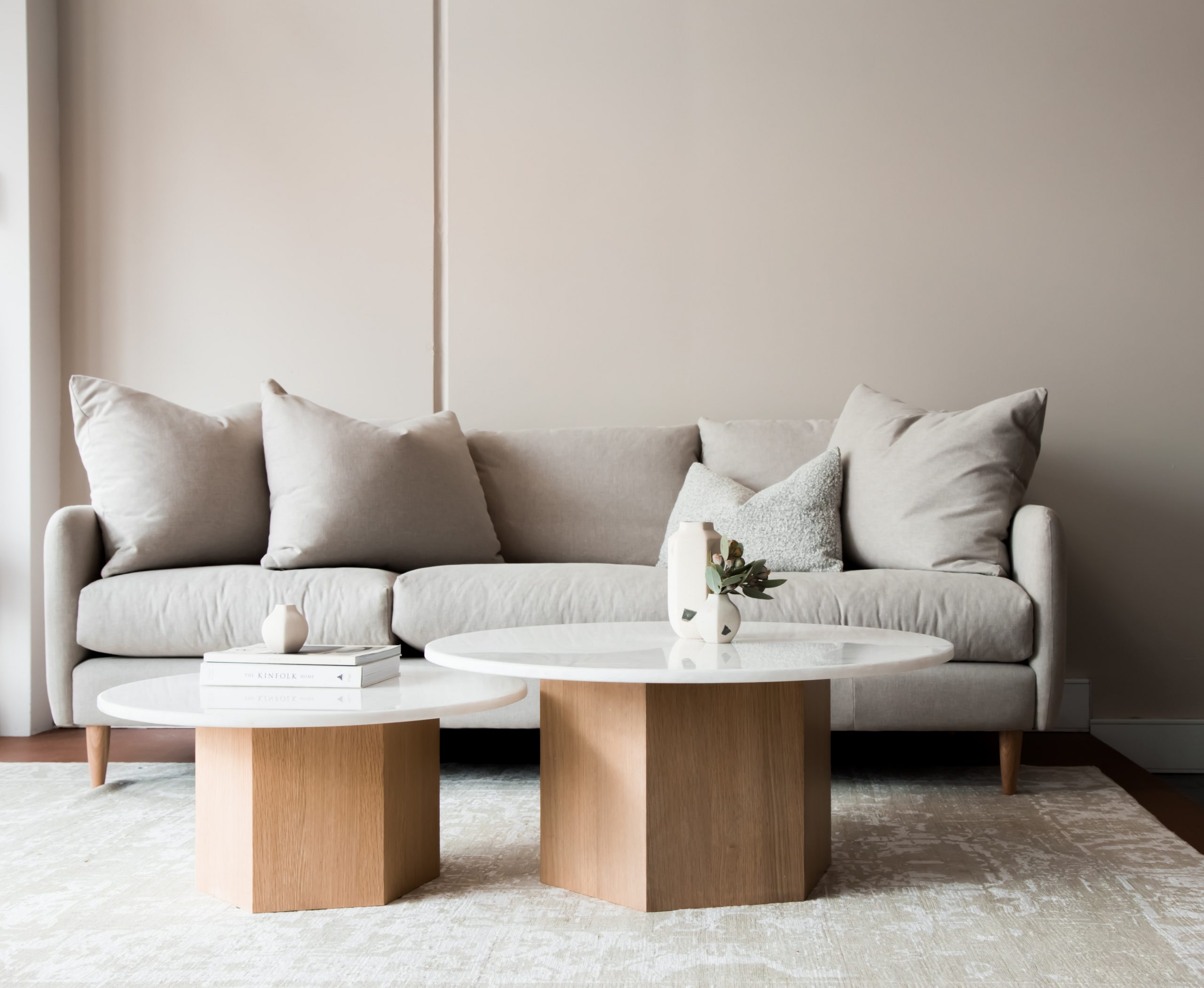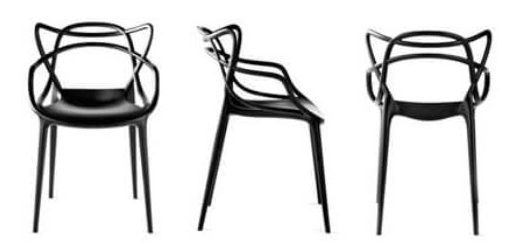 The minimalism of a small apartment with great charisma
Living in a small apartment brings with it the feeling of a cozy and safe home. The goal of many owners of smaller apartments is to furnish such a space in a practical, modern, and minimalist style. Custom-made furniture is the ideal solution for small apartments. These elements provide us with the required functionality and sufficient space while giving individual rooms an atypical appearance. To achieve an even greater feeling of spaciousness, I recommend placing a smaller number of larger accessories that will visually support the desired character of the apartment.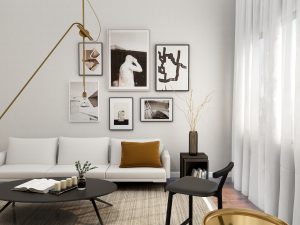 Small construction modifications in a small apartment complete the overall impression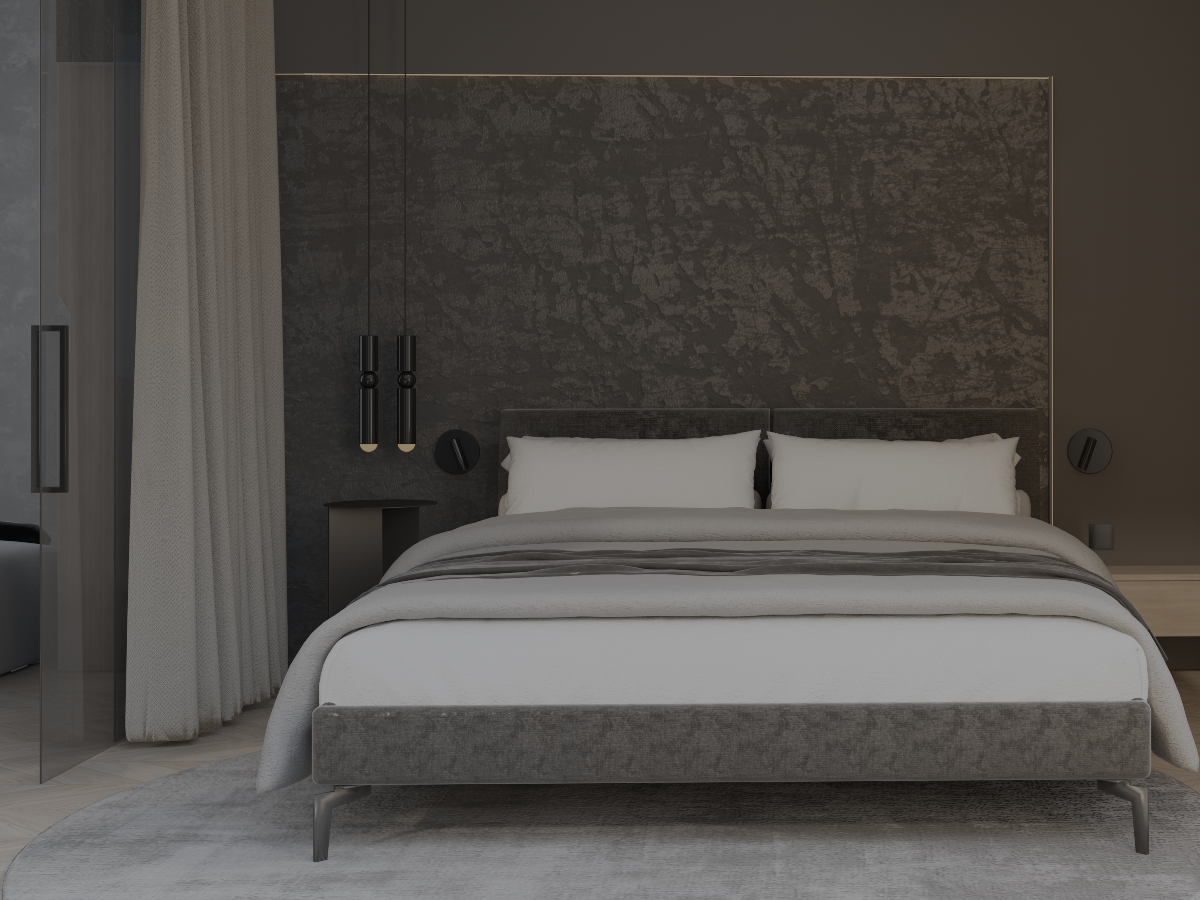 In the case of small apartments, we can also proceed with small construction modifications that help us create an attractive design and get more necessary space. During construction interventions, we can cancel unnecessary partitions and replace them with, for example, sliding slats, or use shelf assemblies or cabinets to separate the space. The reconstruction and furnishing of a small apartment greatly stimulate our imagination and creativity and in the end, bring us a unique result interwoven with our essence. 
Ideas and tips on how to furnish a small apartment - summary in points: 
if we want to achieve greater airiness in a small apartment, for example, placing furniture on the legs will help us,

we can also get more space by placing large mirrors in the apartment,

we can increase the space by using glass or translucent furniture, or furniture with translucent elements, such as a table, coffee table, chairs, 

an interesting layout solution and an increase in space can also be obtained by removing

the partitions, which can be replaced by

 glass partitions, or sliding slats,

or simply distinguishing this zone by color (for example, with a carpet)

in a small apartment, it is easier to work with light colors

- preferably tone on tone with an accent on one preferred color (for example, indoor plants can represent it),

even though I am also a supporter of dark interiors with a dramatic effect, you just have to keep in mind that they visually reduce the space,

custom-made furniture saves space and creates an interesting layout solution with atypical elements,

for larger pieces of furniture, such as a coffee table, two smaller side tables are a better option,

which you can easily move around as needed,

when it comes to accessories,

I like to apply the rule of

less is more - I recommend fewer larger accessories rather than more smaller ones.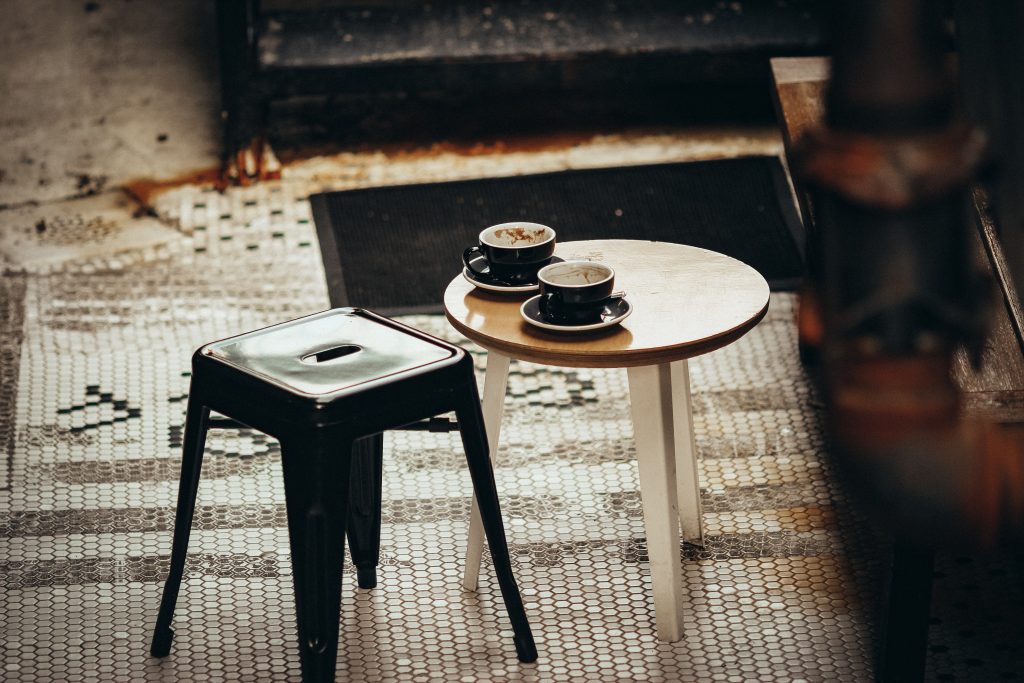 If you have inspiration, you know what you want, but you don't know how to give it a final form, I will be happy to help you with the furnishing of your small apartment. I am here for you even if furnishing your apartment is a challenge for you, which you prefer to leave to a professional with the necessary enthusiasm and practical experience. Even a small apartment is a place where we go to rest and relax, as well as a space where we draw strength and inspiration for the next day. The atmosphere of our apartment affects our emotions and mood. Its design and execution are so important for our psychological well-being.