Trending Christmas decorations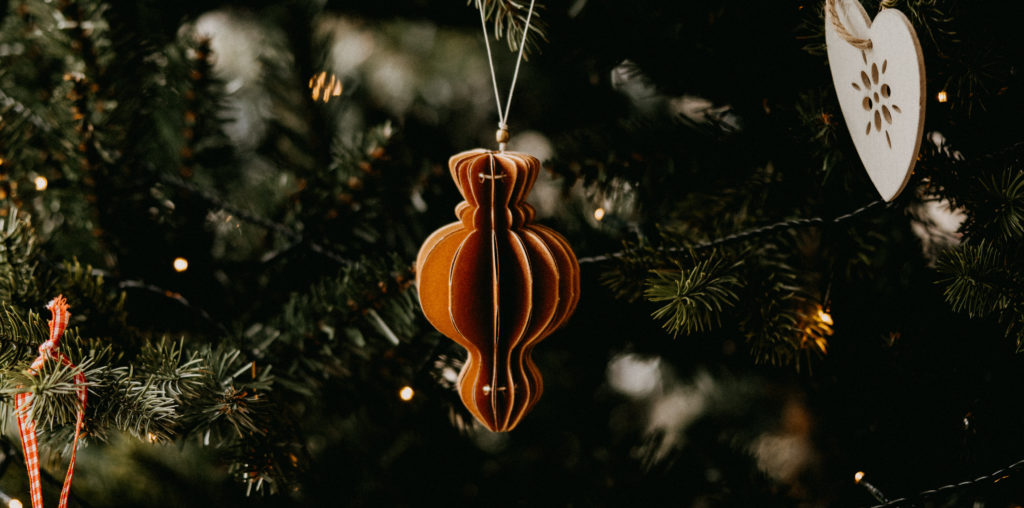 As Christmas music plays in the background, one of our favorite seasonal rituals is removing our holiday boxes from the attic and decking the halls with trees, garlands, and sparkling lights. Along with some perennial favorites, we'll be decking our halls with vibrant hues and recycled materials this holiday season.
And after changing a few Christmas customs in recent years, we've discovered that the pandemic altered how we observe the season and decorate. Many now choose fun, non-traditional touches instead of red and green decorations. Some people decorate with vintage Christmas ornaments and retro-inspired details to embrace the nostalgia of the occasion.
Since there are so many choices, we are more eager than ever to break out the ornaments and begin gift-wrapping. We've compiled the most popular holiday ideas to offer you the best trending Christmas decor. Let's have a look, shall we?
What you will read in the article:
Over the past five years, eco-friendly Christmas decorations have become more popular. Let 2022 be the year that eco-friendly Christmas decorations truly take off.
This environmentally friendly approach emphasizes reusable crackers and traditional paper Christmas decorations. Paper ornaments, whether honeycomb Christmas trees, paper stars, or paperchains, will likely adorn Christmas trees or create striking focal points above Christmas dinners, on porches, and in other places.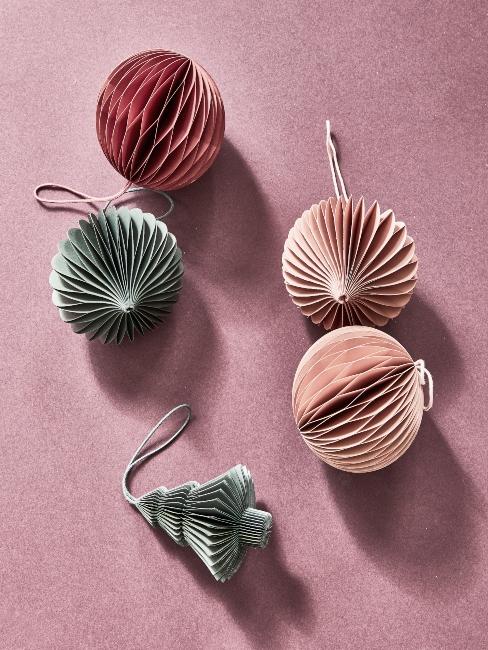 Paper ornaments tick the boxes of eco-friendly, fun, easy-to-make decorating trends.
Moreover, instead of using wrapping paper, which is frequently not recyclable, invest in reusable fabric gift wraps or cloth gift bags to stay in fashion while helping the environment.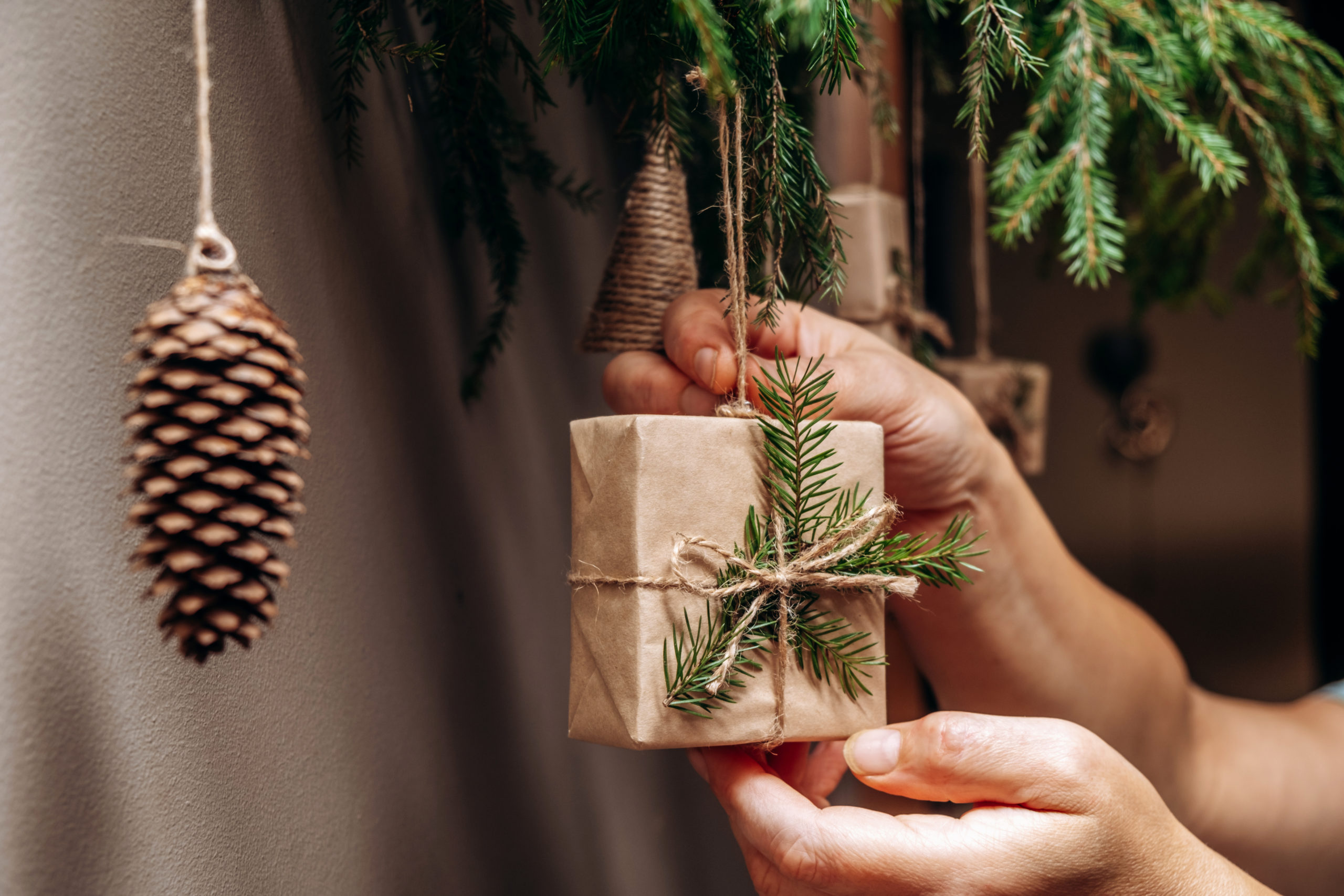 White Christmas trees are taking over our social platform feeds this season, so move over, evergreens. The white background will make your decorations stand out, whether you choose a white tinsel tree or a flocked Christmas tree with a snowy appearance. You may use this Christmas tree hue to create a rustic farmhouse vibe or fill it in a rainbow of vibrant ornaments because it works well with any color scheme.
So, go and white dust tree of yours and enjoy the snowy feel in your living room.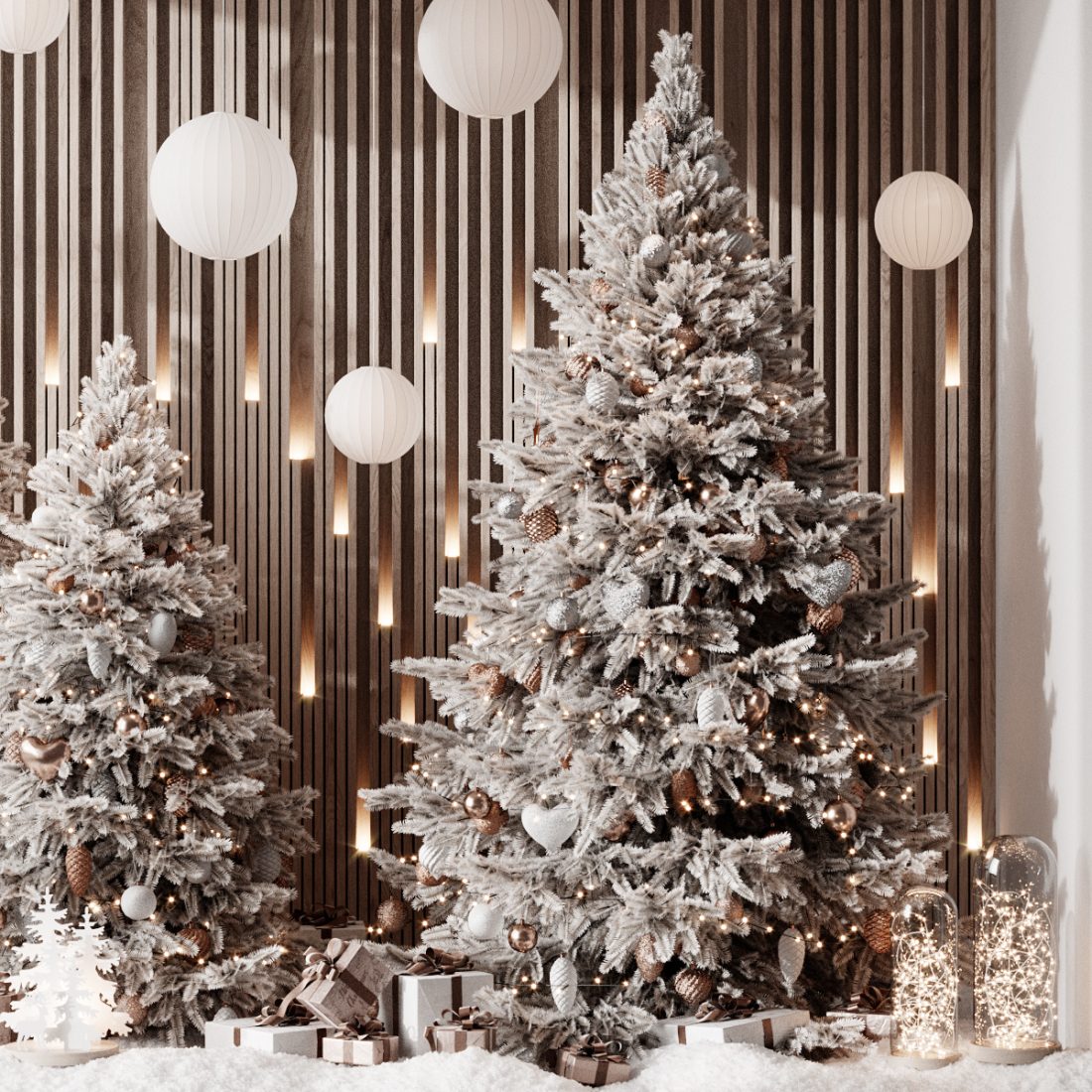 We'll see a return to traditional decorations as we move toward celebrating Christmas in a more typical way. You cannot go wrong with red and gold as they provide a classic aesthetic that conjures up a traditional Christmas.
The best thing about the red and gold trend is it fits any style, whether it be lavish maximalist decor inspired by the golden era of Hollywood or vintage nutcracker ornaments that add warmth and nostalgia. Red is a fantastic complementing color for decorations because it stands out against the green of a Christmas tree. Gold also conveys a sense of grandeur and wealth while paying homage to earlier Christmases.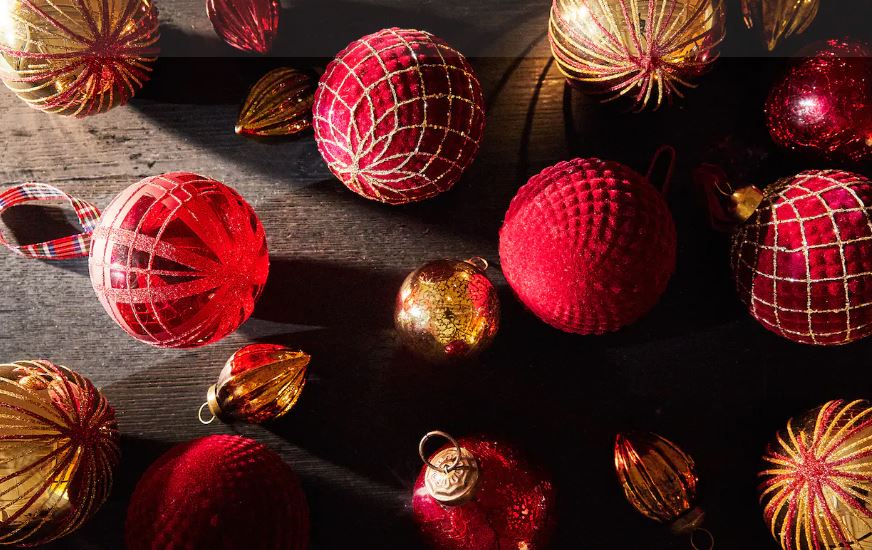 Re-create the drama and the opulence of the 20s era. Let your festive season dress in magical sparkle. Think shining crystals and metallics combined with midnight blues followed by other hues of blue. Combine with feathers to achieve a striking Art Deco-style look. Transform your living room into a warm and elegant space.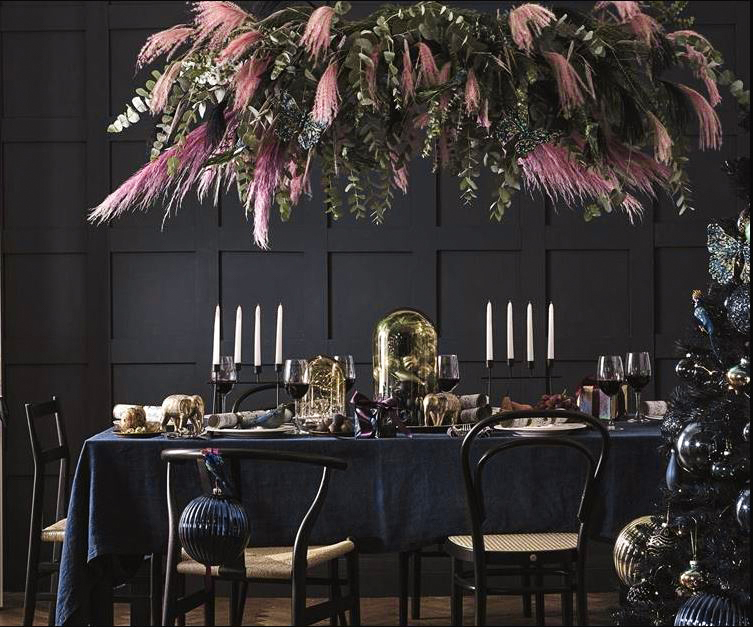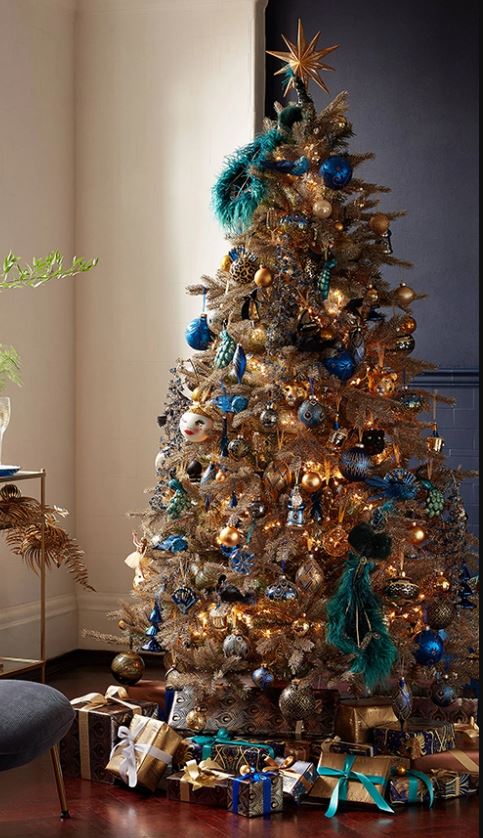 People are making their homes warm and inviting since they spend so much time there. The aesthetic is now influencing Christmas planning and décor. People are constructing holiday sanctuaries at home in place of the frantic parts of the Christmas season. Sustainable living is all about moving at the proper pace. This trend emphasizes doing things better—not faster—while taking your time to focus on the things that are most important to you.
P.S. Remember the linen tablecloth to emphasize the effortless cozy feel.